Our Policies
Due to the modest size of our Inn, we are greatly affected by untimely cancellations. If you need to cancel your reservation, a 14-day notice is required and a $35 processing fee will be charged to your credit card.
If you are unable to cancel 14 days before your scheduled arrival, you will be charged a fee equal to a) 1 night, or b) 50% of the total reservation, whichever is greater, if we are unable to re-book your room(s).
No credit or refunds will be given for early departures unless we can re-book your room(s). No-shows are charged for the full scheduled stay.
Rates are based on double occupancy and are subject to tax.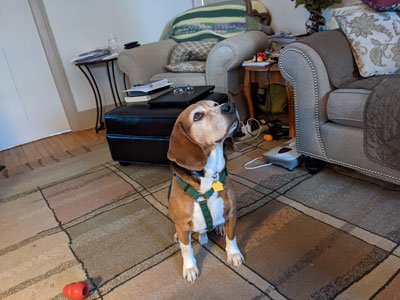 We accept Visa and MasterCard. A mailed check or money order must be received at least ten days before the reserved date.
Check-in: between 3:00 and 6:00 p.m. unless special arrangements are made.
Checkout: 11:00 a.m.
We are a smoke-free property.
We recently adopted Buddy who brings great energy and joy to our home. In order to train Buddy to be the great B&B dog that we know he will be, we are suspending our pet friendly policy until such time as Buddy can accept other animals into his home and not become destructive. As pet lovers, we know you will understand that we need this time to teach this older dog some new tricks. Thanks you.